By: ADELLE GERONIMO
As the Middle East undergoes rapid digital transformation, the leadership is putting in place strategies to accommodate their digital agendas in their national visions.
Huawei views the Middle East as a significant market where the company can contribute to the development of the ICT industry, bringing digital to every person, home and organisation for a fully connected, intelligent world.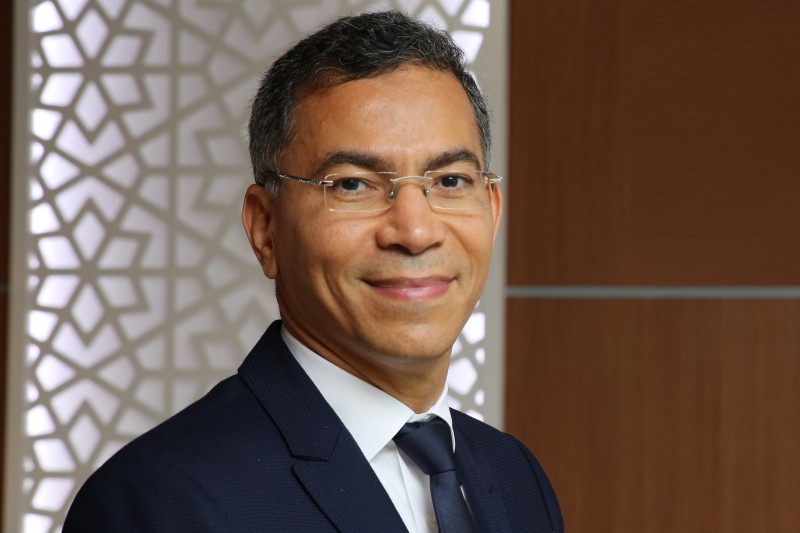 Huawei's end-to-end portfolio of products, solutions and services are both competitive and secure. Through open collaboration with ecosystem partners, we create lasting value for our customers, working to empower people, enrich home life, and inspire innovation in organisations of all shapes and sizes in the Middle East region.
Driven by customer-centric innovation and open partnerships, Huawei has established an end-to-end ICT solutions portfolio that gives customers competitive advantages. Huawei is committed to bring its global expertise and latest innovations to ME region and creating maximum value for governments, telecom operators, enterprises and consumers.
"We are rapidly progressing on the digital agenda and entering the all-intelligent world," said Alaa ElShimy, vice president and managing director, Huawei Enterprise Middle East.
"Our long-term enterprise strategy in the region is to build a digital ecosystem through which Huawei can help our Middle East channel partners meet their customers' needs by bringing in the most cutting-edge Artificial Intelligence (AI) products and solutions, enhancing connectivity and improving user experience across different domains. Through joint innovation with our customers, partners, and peers, we hope to achieve growth across all industries, creating a robust win-win ecosystem for organisations throughout the region."
The upcoming Gulf Information Technology Exhibition (GITEX), according to Huawei, is an ideal opportunity for the company to showcase its innovative products and solutions which are being deployed across multiple vertical sectors.
"This year, our presence at GITEX will be building on the importance of AI as one of the future leading technologies. Our participation at GITEX is designed to help all businesses and organisations step over the threshold and stake their claim in the intelligent world. We will use GITEX as a platform to launch and showcase a range of exciting new products, with a particular focus on AI," said the company.
According to Huawei, these include:
The FusionCloud 6.5, a next-generation enterprise-class full-stack intelligent private cloud solution
The FusionAtlas intelligent computing solutions: an AI enablement platform based on "One Cloud, One Lake and One Platform" architecture to help enterprises accelerate cloud migration and achieve digital transformation
For Unified Cloud Communication, we will showcase EC3000, the latest integrated platform EC3000 to facilitate enterprise video conference & cloud communication
In the field of wireless technology, we will showcase the latest eLTE-DSA solutions, which overcomes the challenge of insufficient continuous dedicated spectrum resources around the world by using 4.5G technology to aggregate traditional VHF/UHF narrowband discrete spectrum into broadband spectrum resources
Source: tahawultech.com