Leading regional and global industry experts unpacked the future of IP networking for Middle East governments and enterprises at the Huawei Middle East IP Club Carnival 2021.
At the annual regional flagship event held at Atlantis, The Palm, Dubai, Huawei also launched a joint innovation program, aimed at creating a platform to work together with industry pioneers in different industries.

Under the theme 'Empower your Business with AI-Driven, User-Oriented and Fully Automated Networks', the exclusive event gathered Huawei's global and regional experts who highlighted the latest network technology trends and discussed how enterprises could prepare for the intelligent era with the help of next-generation networks powered with algorithm and AI capabilities.

Delivering a welcome keynote speech at the event, David Shi, president of Huawei Middle East Enterprise Business Group, said, "The Fourth Industrial Revolution will be our pathway to a fully connected, intelligent world, especially as we gear up towards post-pandemic recovery and growth. It will have far-reaching implications for all industry verticals across the Middle East. Intelligent networks are the vital foundation of the digital world, providing reliable, ubiquitous, ultra-wide broadband, and secure connections for our communities."

"At Huawei, we are continuously investing in bringing the latest technologies such as AI and Big Data to enterprise networks, helping customers build a user-centric and application-centric, secure and reliable intelligent network that enables autonomous driving. Digital transformation is a long journey in the Middle East and we are committed to working closely with our partners and customers to empower the countries' ambitious national plans, and to enable industry digitalization strategies," added Shi.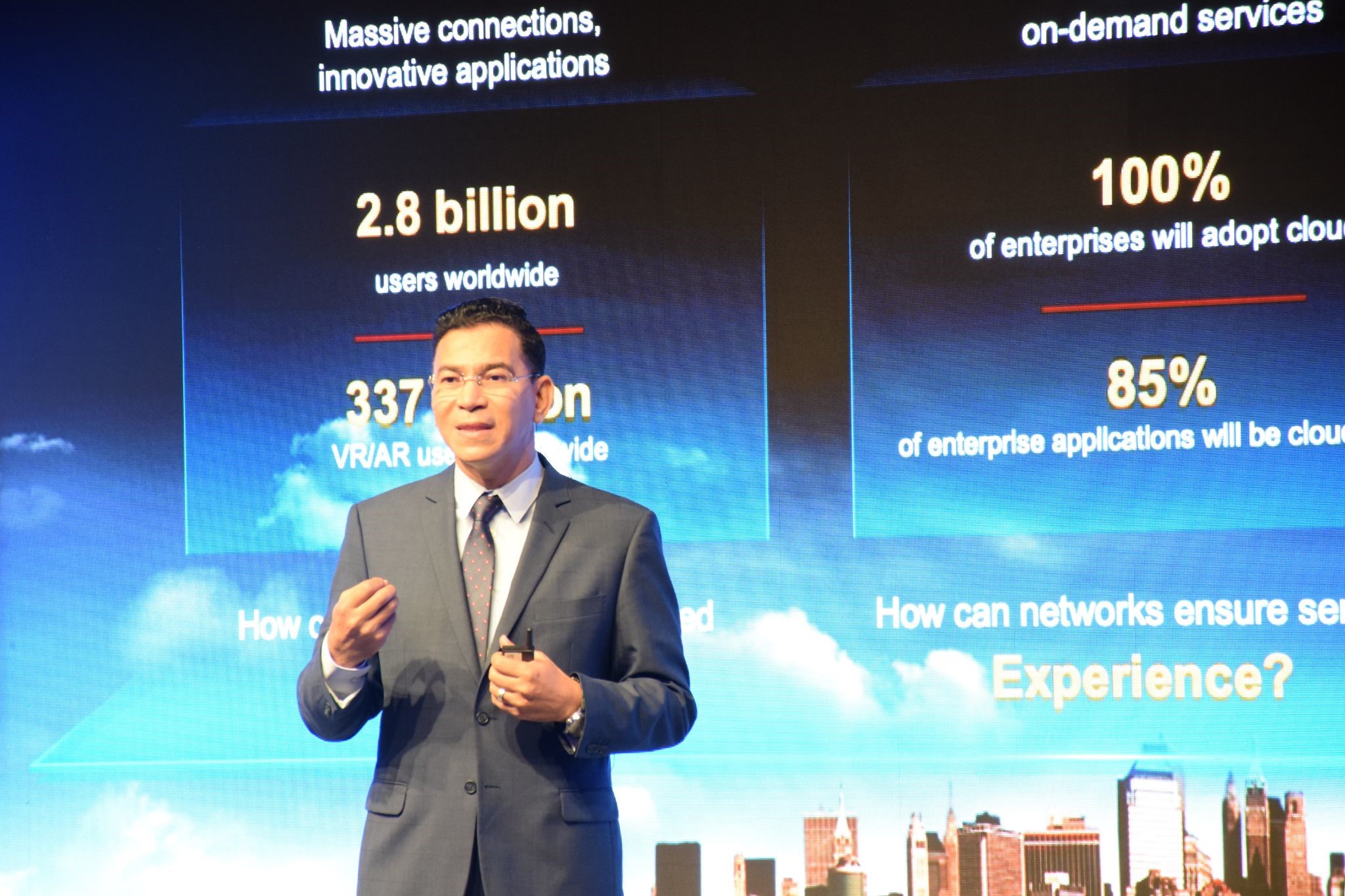 Alaa Elshimy at Huawei Middle East IP Club Carnival 2021

During the event's session entitled 'Leading Intelligent Transformation and Creating New Value for Business,' Alaa Elshimy, managing director and senior vice president of Huawei Middle East Enterprise Business Group, also remarked, "At Huawei, we were talking about the intelligent network, intelligent connectivity, and deterministic experience for customers with the demands of industry 4.0 vertical applications."

Moreover, tackling the cybersecurity side, during the panel discussion 'Unleashing the Potential of our Enterprise Network with Cutting-Edge Technology,' Aloysius Cheang, chief security officer, Huawei UAE said, "Today cybercriminals are hacking for profit, more than 40% of the cybersecurity incidents are ransomware attacks. So, we really have to address that concern and manage our defenses and security controls."

The Huawei Middle East IP Club Carnival also showcased Huawei's new groundbreaking IP products and solutions including the industry's first network automation and intelligence platform iMaster NCE; and CloudCampus 3.0, which combines fully wireless access with integrated IoT, one global network, comprehensive cloud management and Intelligent O&M of campus network for enterprise users.

With digital technologies becoming the building blocks of the future economy, Huawei emphasized talent as the cornerstone of digital transformation and announced the launch of a comprehensive certification program and the setting up of network innovation labs in the Middle East. The joint innovation program aims to promote the application of new technologies and accelerate the digital transformation journey in this region.
Source: Telecom Review