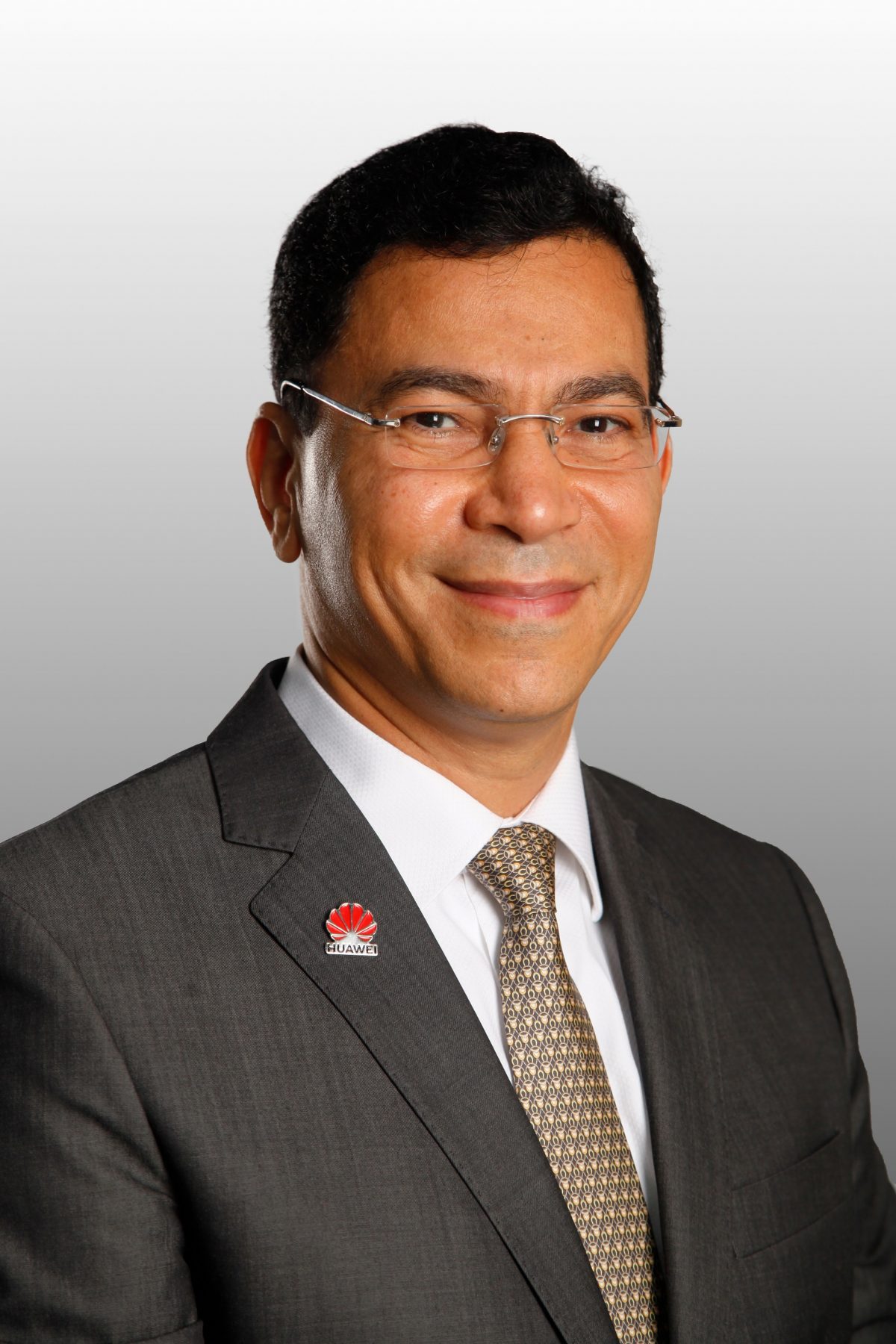 A number of noteworthy strategies are being applied within the region to transform the electric power industry through digitalization, especially in the realm of smart grids, says Alaa Elshimy, MD & SVP, Enterprise Business Group, Huawei Middle East.
The region's electric power industry has seen unprecedented changes over the last decade, from the increased use of renewable energy and new power grid forms to the integration of energy, information, and service flows.
Digital technologies in particular have changed the way that energy is generated, supplied, and consumed by both businesses and consumers.
In the future, the energy industry will continue to adopt new technologies such as cloud computing, artificial intelligence (AI), and 5G to power up its digitalization efforts.
These capabilities will fundamentally help the industry to overcome disruptive forces in order to ensure business continuity, power grid security, and quick response time to emergencies. They will also empower more companies to make better use of clean energy and reduce carbon emissions.
With this in mind, there are a number of noteworthy strategies now being applied within the region to transform the electric power industry through digitalization, especially in the realm of smart grids.
Smart Grid Automation
Instead of manually checking transmission lines, which is costly and inefficient, energy companies can make use of smart technologies to better monitor their transmission lines remotely.
Unlike traditional electricity grids, smart grids allow companies to remotely control substations and grids with real-time data. In addition, they improve distributed automation and allow predictive analytics.
This new grid computing and digital communication architecture is made possible by IP, wireless, and cloud technology.
Wireless networks are especially essential in making it possible to implement monitoring and control systems in remote areas. In addition, IoT sensors allow for the monitoring systems of substation resources and their linkage to the cloud and the internet.
Making the Shift
Transformation to smart grid operations will result in a facility that can support different energy resources, digital substations, and other technological advancements.
This integration will also assist in managing energy demand, lowering costs for both energy providers and buyers while conserving energy in the long run, contributing to a better environment.
Nevertheless, the shift from traditional grid management to smart grid operations can be challenging. Traditional grid monitoring, which uses basic substation assets like circuit breakers and transformers, is greatly constrained by its security mechanisms.
While the shift from traditional to smart management is helpful, the transformation may also be difficult since grids will need to adjust to deal with system complexity.
Leveraging ICT to Empower Smart Grids
Navigating this complexity requires technology expertise. In a sector that has often been conservative in terms of undertaking big transformative changes, this can no longer be the strategy going forward.
The energy sector must quickly adapt to change by digitizing various operations as the industry becomes more dynamic, complex, and data-driven. Doing everything yourself can be highly costly and complex, which is not viable in the ever-changing world.
Information and communications technologies (ICT) are now evolving into the power network's "nervous system." Many of the latest sources of energy and power storage advancements—whether in coal, oil, gas, water, or nuclear—are currently being developed, and next-generation ICT solutions in cloud computing, big data, IoT, and mobility are assisting in increasing energy utilization.
This is where a technology provider would come in. For example, Huawei has worked with over 190 electric power companies worldwide to date, including 10 of the industry's top 20, to implement digital transformation.
Huawei solutions can seamlessly integrate 5G, IoT, optical, IP, cloud, big data, and AI technologies into power systems.
Together with partners, Huawei has already launched smart service solutions, such as AI-powered grid inspection and distribution IoT, covering power generation, transmission, transformation, distribution, and consumption. These enable comprehensive sensing, interconnection, and service intelligence of various power terminals.
In the coming years, the electric power industry will undoubtedly transform towards smart grids. The merging of ICT with smart grids will therefore accelerate over the next decade, creating tremendous opportunities for enterprises and the sector as a whole.
All stakeholders in the power industry ecosystem need to embrace change, review strategic opportunities, and formulate cooperation strategies to promote product and service innovation.
For many electric power companies, this change could mean taking a giant leap forward. For others, it may be deepening their ongoing digital transformation efforts.
The good news is that the technology is ready. The right partner with the right innovation and industry knowledge will enable the sector to confidently meet tomorrow's challenges and seize future opportunities.
It is yet another example of how ICT has become an indispensable part of industries' digital transformation as well as consumers' daily lives.
Source: Utilities Middle East