For the real promise of AI to be realised, the entire ecosystem will need to work together to ensure its effective implementation and to enable regional organisations reap the benefits
When it comes to buzzwords in business, few have been more prevalent over the past few years than artificial intelligence or AI. The hype surrounding AI has certainly put it in the spotlight—and businesses are trying to understand the benefits that AI can offer and how they can put it into practice.
The development of AI
Let's start with what is artificial intelligence or AI. AI is all about algorithms that can be translated into a programme to represent models, which can perceive, think, and act in a way that has intelligence like humans or even more.
Over the last few years, fueled by a need for intelligent innovations, enterprises are now placing AI investment among their top priorities. IDC forecasts that US$96 billion will be spent on AI by 2023, with retail, banking, and manufacturing taking the lead, representing almost 39% of the total spend. By 2025, 100% of enterprises will be using cloud in some way, and 86% of these enterprises will be using AI, Huawei predicts.
The benefits of AI
AI offers huge promise for businesses. In today's data-driven economy, organisations are looking at AI to help deliver actionable business insights from the data collected by connected devices in order to drive competitive advantage.
AI can increase efficiency by processing routine tasks faster and more efficiently, increasing productivity by up to 100 times more than a human. It can increase effectiveness in scenarios like healthcare management, where AI can detect infections at a very high speed compared to human capabilities and at a higher level of accuracy. AI can also help mitigate risk; for example, it can aid in pipeline and power cables inspection in extreme weather conditions. AI-powered cameras on drones can help avoid risk to humans. Finally, AI can help reduce complexity. For instance, at busy airports for fleet management, terminal and gate allocation, complex workflows can be managed using AI in an intelligent way.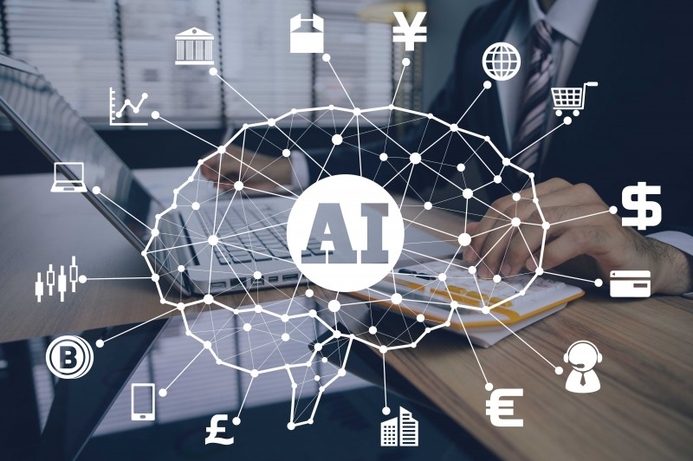 Adopting AI in your enterprise
For the success of an AI strategy in any organisation, I believe there would be three key areas to consider. Firstly, clear regulations for AI implementation are required that provide guidelines on where and where not to use AI. Secondly, organisations need to upskill their human resources in areas like data science & algorithms to be able to work together with AI technologies. And thirdly, for any AI strategy to be successful, there is a need for organisational collaboration and alignment between business, IT, legal & HR. Organisations need to look at the most complex, or repetitive areas of the business first, prioritise them based on the needs, run a successful pilot and then expand to other areas of the business.
Government AI Strategies Leading the Future
Governments must lead the AI efforts by first applying intelligent digital transformation to themselves, while paving the road for industries and society as a whole through relevant, supportive policies.
Indeed, governments in the Middle East have already taken bold steps by introducing long-term visions that center on digitalisation and AI to realise business and societal value. The UAE has already launched its National Program for Artificial Intelligence, which places special focus on the UAE's policy objective to become a leading participant in the responsible use of AI and its tools. The same goes for Saudi Arabia.
Collaboration for value-creation
Technology companies are also investing heavily in AI to help governments and organisations to maximise their performance in a data-driven digital economy. For example, at Huawei, we are working with regional enterprises and governments to provide technologies like AI, cloud, and big data as enablers of 'advanced intelligence', while integrating their existing IT platforms with the wider AI ecosystem.
Eventually, for the real promise of AI to be realised, the entire ecosystem will need to work together for effective AI implementation that can help organisations enhance their business models and make them more advanced, more competitive and more profitable and develop a new standard for value creation that will not only revolutionise user experiences but also create a better future for everyone.
Source: ITP.net