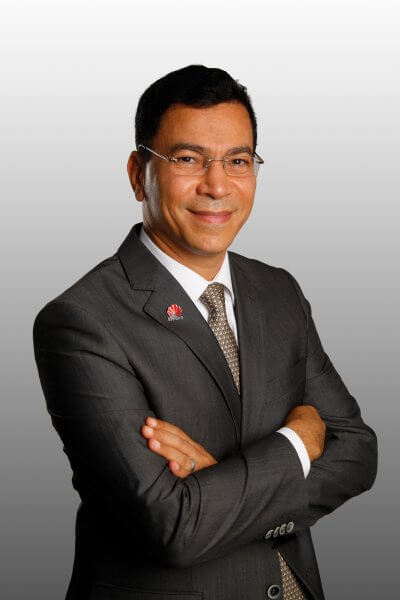 As GCC countries turn to smart solutions to drive national development, the demand for artificial intelligence (AI) has grown immensely – and rightly so, given the potential for AI solutions to transform economies by introducing increased value for every member of society. There is an opportunity for ICT channel players to capitalise upon this growth as government entities and businesses alike are investing more in AI.
Some organisations have estimated that by 2030, AI will contribute up to US$320 billion to Middle East economies. Huawei predicts that by 2025, AI will have an even larger role to play in shaping the industry and our world as a general purpose technology, particularly in terms of contributing towards seamless communication, automation, augmented creativity and more.
The region's evolving telecoms infrastructure will also serve as a driver for the adoption of AI. Ultra-broadband 5G is already poised for full-scale adoption in GCC countries, who have been amongst the leaders globally in 5G investments. Once these networks are fully functional and accessible by all, 5G networks will deliver the reliability, speed, and accessibility that will make AI even more valuable in the connected society.
While there is a clear recognition of the value of AI in both the public and private sectors, many organisations still require assistance to properly identify the right AI for their needs. A helping hand is needed to plan and then justify the often-substantial investments made in new technology.
This is where the ICT channel has a critical role to play. We see more regional governments and enterprises turning to the channel not only for information on specific AI solutions, but the ecosystems that these solutions reside within. It is for this specific reason that Huawei has adopted an expanded 'Platform + AI + Ecosystem' strategy. This aims to provide end-users with the pervasive intelligence they desire, while easily integrating their existing IT platforms with the wider AI ecosystem.
Huawei continues to enhance its ICT portfolio across multiple domains, including cloud, artificial intelligence, campus networks, data centers, Internet of Things, and intelligent computing. It remains a trusted supplier for government and utility customers, as well as customers in commercial sectors like finance, transportation, energy, and automobile.
Like many of our channel partners, our goal is to enable customer digitisation and bring digital to every organisation. By actively collaborating with channel partners and other external parties—especially AI technology partners—we are all able to build an ecosystem that fosters shared growth and value. We are delivering ubiquitous connectivity and pervasive intelligence to our government and enterprise customers. We have also built a digital platform integrating new ICT technologies including cloud computing, AI, the Internet of Things (IoT), big data, integrated communications, video, and geographic information system (GIS).
Moving forward, it will be even more important for companies like Huawei to support the channel in simplifying their entry into AI, building the right AI talent, and managing margins in this dynamic category.
Simplifying entry into AI: The consolidation of AI technologies into a full-stack, all-scenario portfolio is perhaps the single most important step-change in making advanced intelligence more accessible. It also makes it easier for channel leaders to offer end-to-end solutions to their customers without having to build complex, multi-vendor systems. Today it can be almost as simple as plug and play to get started with AI.
Building the right talent: The world around us is increasingly digital. However, we hear time and again that there is not yet enough talent within the region's ICT sector—especially when it comes to AI—to perpetuate widespread adoption across vertical industries. It is thus our responsibility to support local AI talent, working with government authorities, colleges and universities in the Middle East to identify, support, and grow the future leaders of the sector. Introducing more robust AI certification programs for the channel must also be a priority for the region.
Managing margins: Given the rapid advancements happening in the AI field, it can sometimes be a challenge to build win-win pricing and sales margins for new solutions. End users themselves must also understand the full value of the solutions they're adopting.
In the end, more and more companies have come to realise the value of AI. As awareness increases, Huawei is committed to continuous innovation that will further enable the development of the ecosystem. Our recent advances in AI include the world's most powerful AI processor, Ascend 910, as well as the launch of GaussDB, an AI-Native database.
With the advancement of 5G commercial progress, business applications are emerging in an endless stream. This is where the deeper integration of the 5G ecosystem and AI becomes critical. Today, organisations are being provided with all the tools needed to thrive in the 5G era. Moving forward, smart media, manufacturing, education, healthcare, agriculture, intelligent transportation, and more will all be supported by AI. It is already used in core IT infrastructure such as data center networks, storage and data center facilities, and the cloud.
We want to work more closely with partners across the value chain to create greater value for our customers, and a better experience for enterprises in the Middle East. Together, we can promote the healthy and sustainable development of the entire AI industry.
Source: www.tahawultech.com